Join Pawscout
Pawscout is building the world's largest network for pet safety and well-being, empowering pet owners and lovers to cultivate stronger and safer neighborhoods for pets via its modern, lightweight, affordable tags for cats and dogs. Download the free, feature-packed Pawscout App and begin protecting your pet today.
Download the free Pawscout App Now
Thank you for making the world a safer place for pets by joining the largest, most trustworthy petwork in North America.
Discover Pawscout
Join our community of pet superheroes for free today!
Search for Lost Pets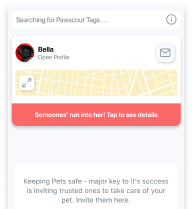 Record and Share Walks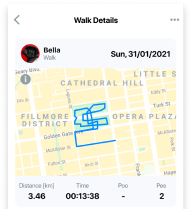 Build a Social Network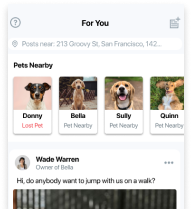 Schedule Playdates